Just got back at around 0630 this morning from a cold, cold night of freezing my cojones off in a college lean-to.
Didn't have a winter bag with me, just a three-season, 20deg. bag so it was pretty chilly.
Woke up a couple of times including at 0300 to take a leak and get into my silksac mummy liner. After adding that and my one buddy's other pad I was warmer and slept till 0540, when I got up and left early for home.
Some pics:
Tyler: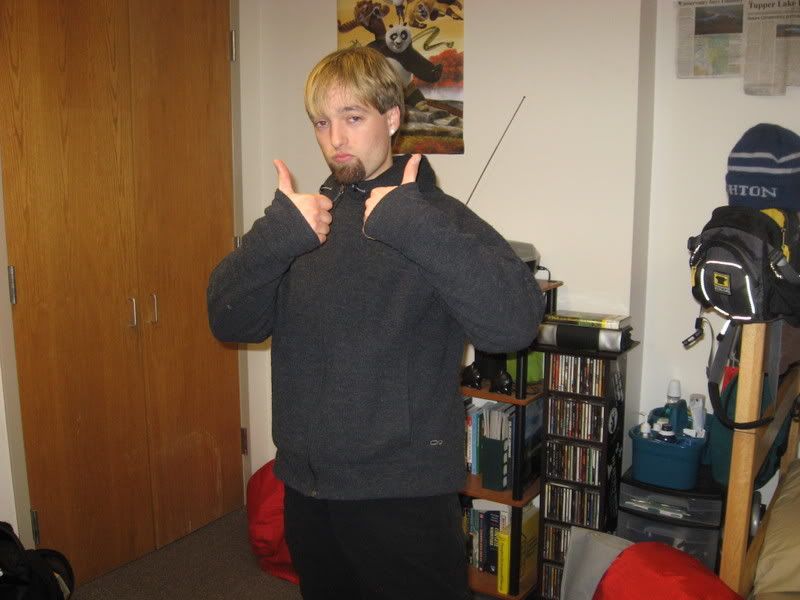 Steve: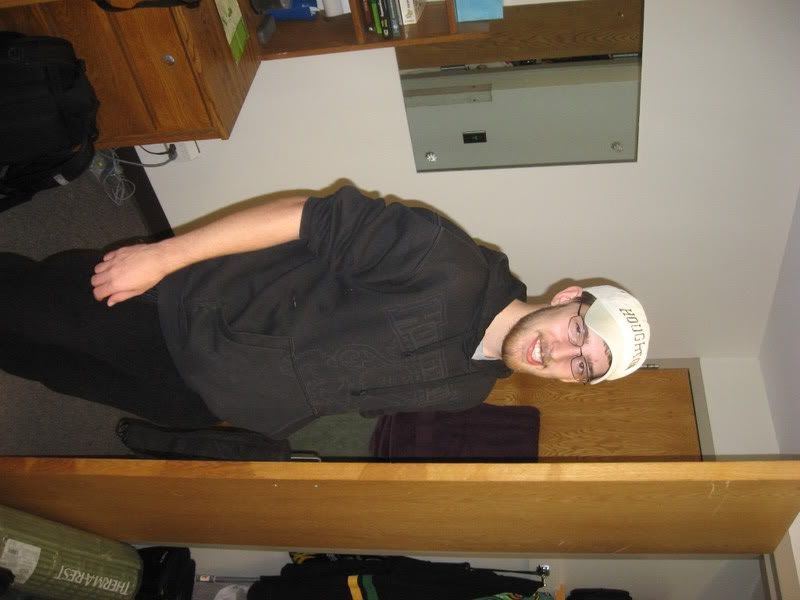 Me: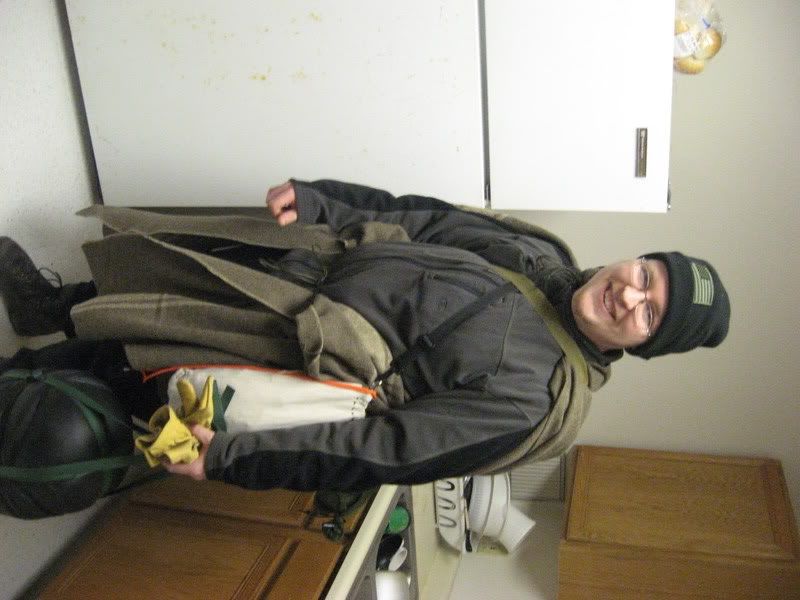 Myself chillin on my pad and overbag:
Like a bean in a burrito: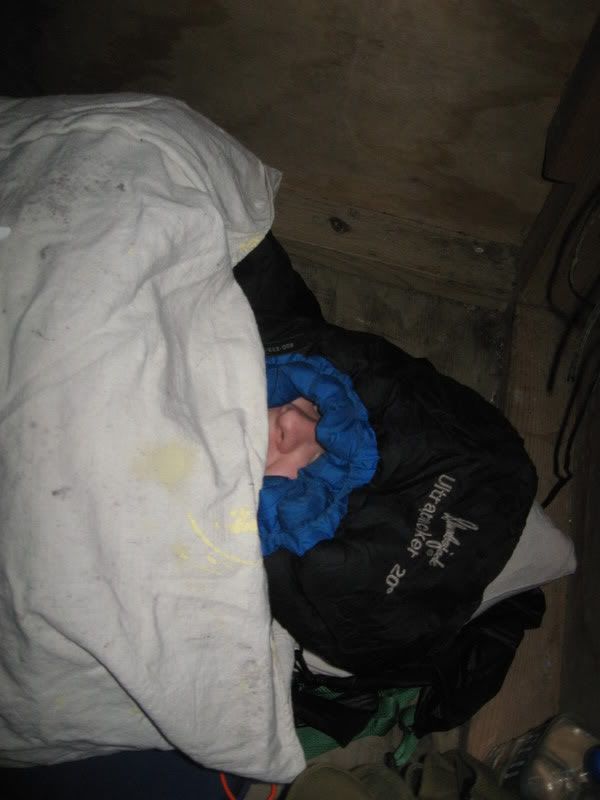 Tyler in a suggestive pose on his bedroll: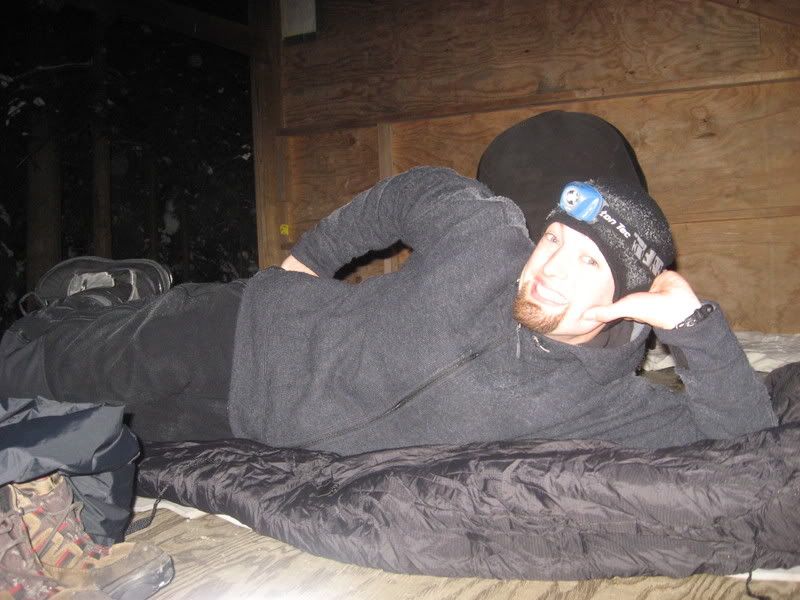 Barechested Steve screams "Hurry up you moron! It's cold out here!"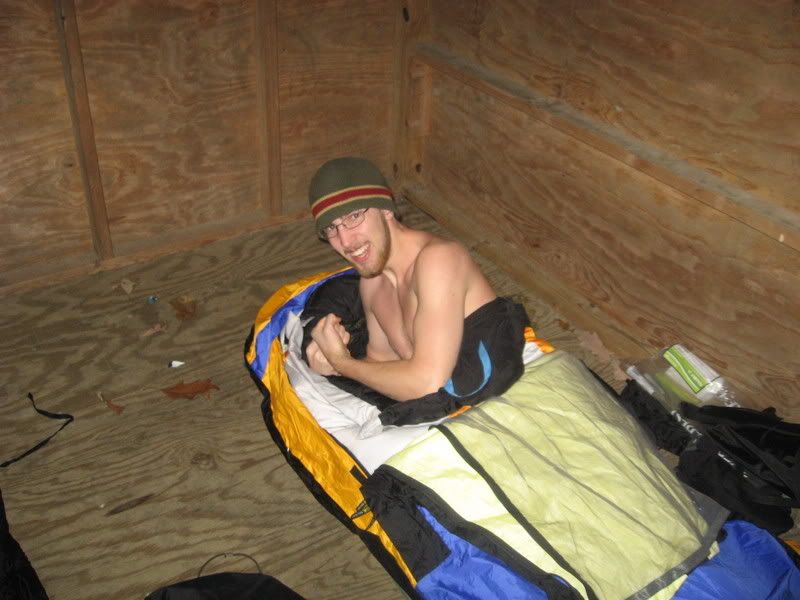 So excited to be in the woods again!: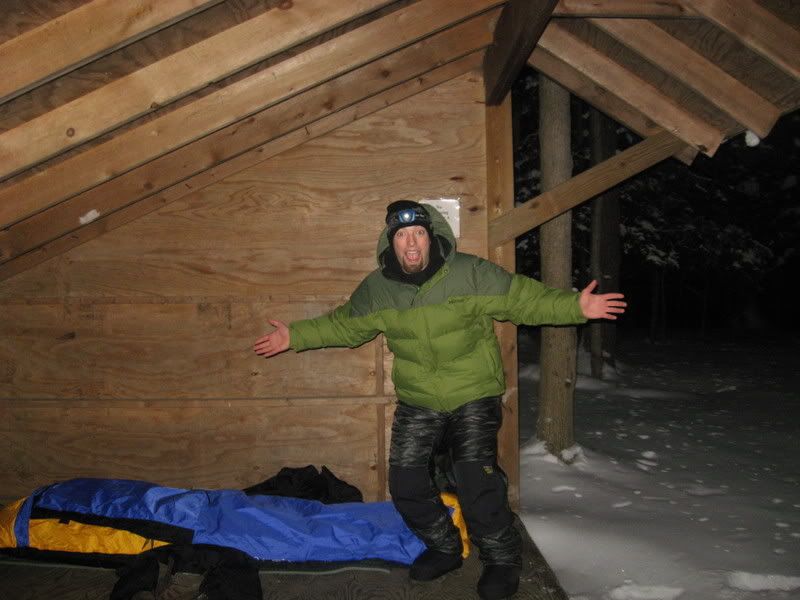 Cold Clear Night...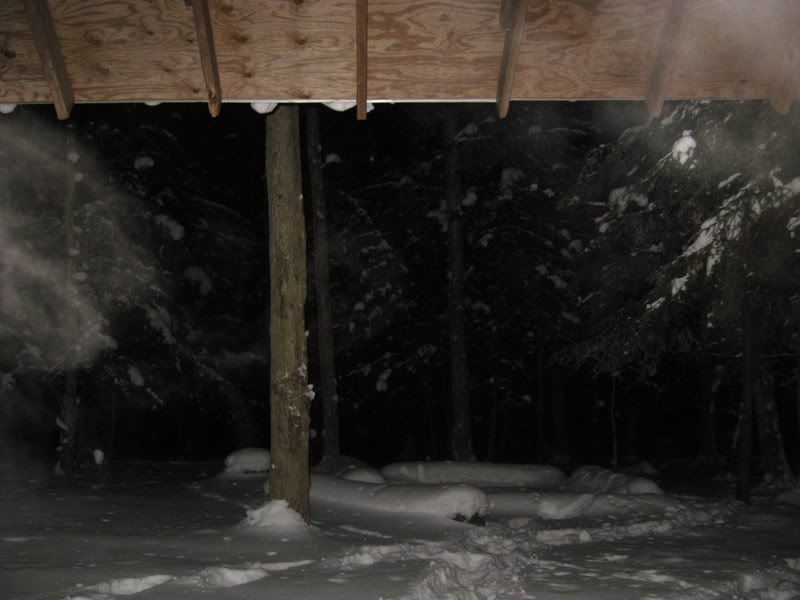 We left for the woods about 11am last night, and went to bed almost immediately.
As you could probably tell from previous pics, my kit was minimal for such a cold night.
Here's my loadout:
That's about it other than what I had on my person and what I was wearing. (I wore the blanket like a match coat).
Next time around I will bring another blanket or a warmer bag (or both), dry clothes to change into rather than just what I hiked in (they were slightly sweaty since it's a pretty steep ski hill), and extra wool socks, a pair of long underwear bottoms, and a shemagh for use as a scarf. I lost my shemagh recently and had to order another one unfortunately.
Any suggestions for a snugger night's sleep? I've done lots of winter camping but am always open to suggestions
Till Next Time,
PMZ