Yet another update.
I can't seem to keep my anxious little paws off of this thing.
Tonight I sealed the deal with some Howard Feed-N-Wax Wood Preserver with Beeswax and Orange Oil. Then I made a nice antler bead to replace the figure-eight knot on the belt thong.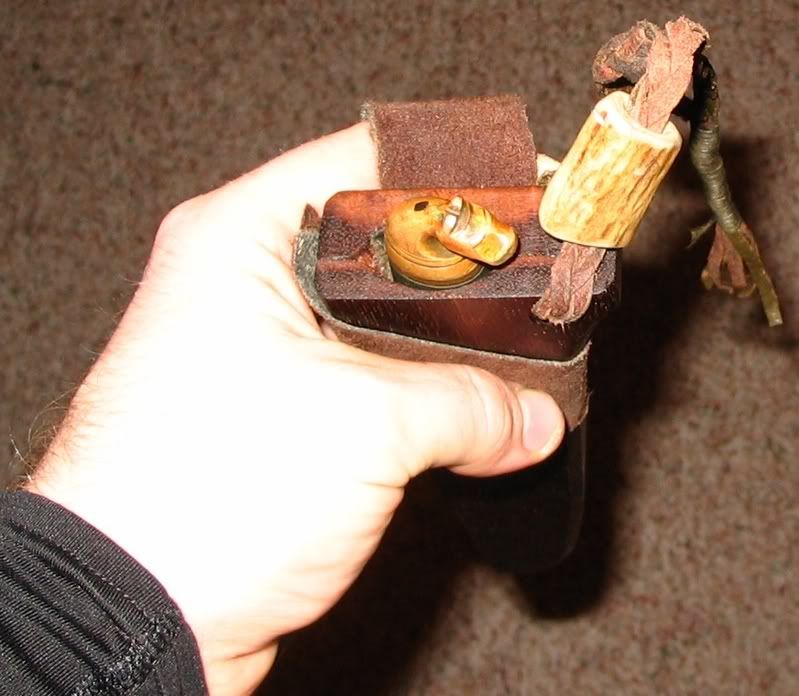 A pic of the finish...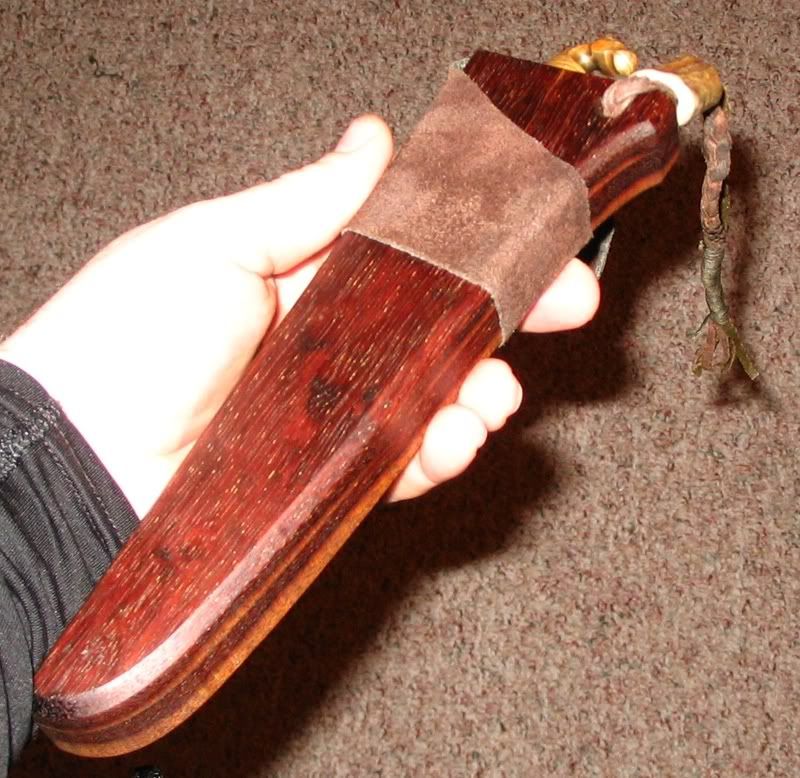 Melikes it. Melikes it a lot!:D
PMZ