Just finished sanding away at my hatchet some more. This time I enlisted the help of a vibrating-type sander (speedy!:)
A pic of the polished bit reflecting light from the ceiling lamp: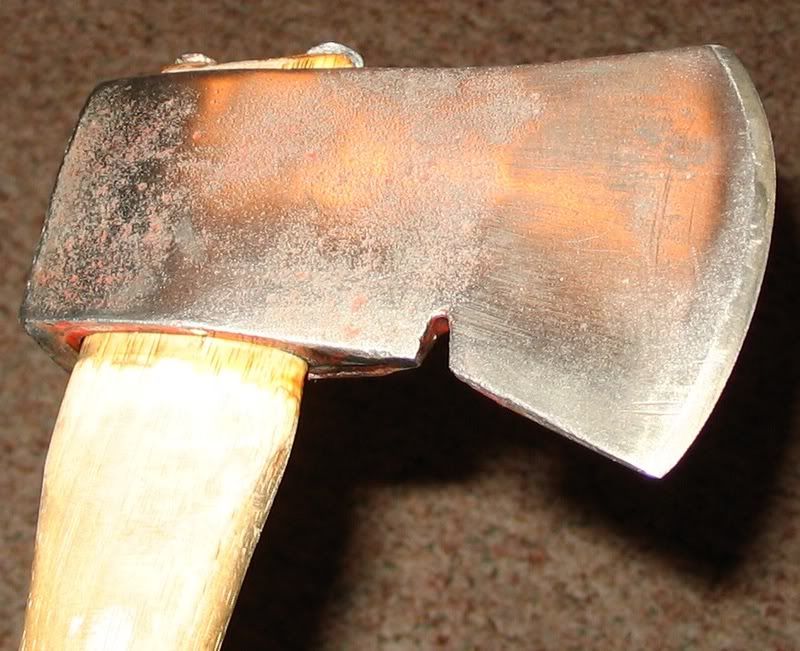 What do you think?
I think it still needs more work...especially on the weird edges.
I also want to rehandle it...time for a trip to the hardware store!
PMZ