Here's a pic of the woods bed I made last night but ended up wimping out on.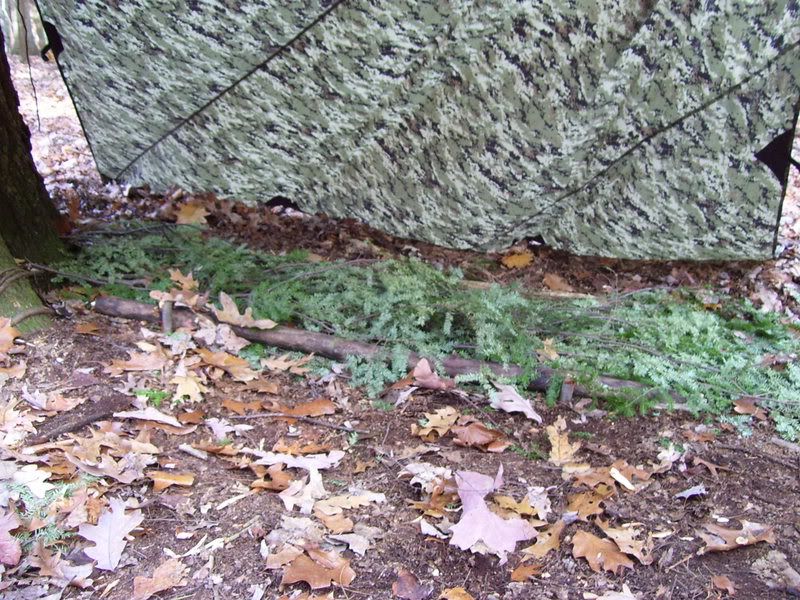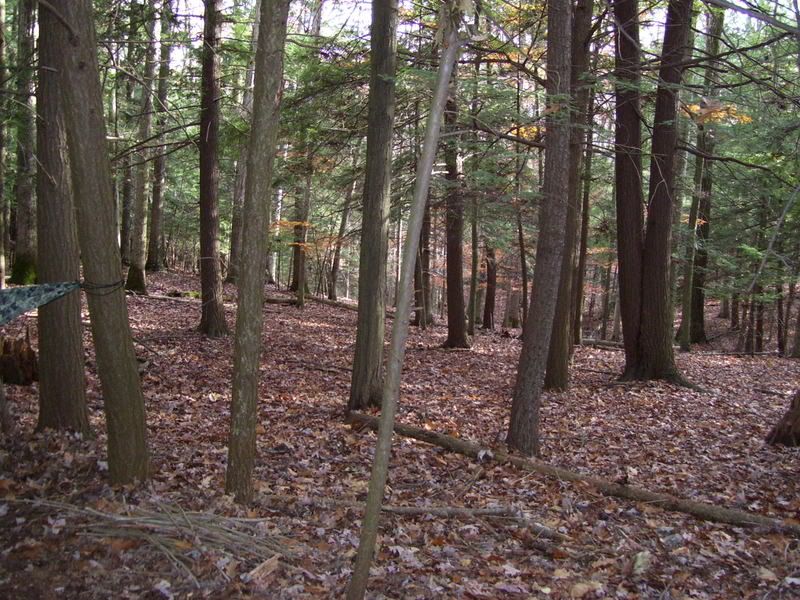 I should've brought my mummy bag, and taken my meds...then I could've fallen asleep. I did however, make a fire with dryer lint and a firesteel--that was cool
Some things I will do differently next time:
1. Take my pills--they knock me out.
2. Bring another blanket, and my poncho to wrap up in. Vapor barriers help on cold nights.
3. Build the fire closer to the tarp--mainly I didn't want to catch sparks on the nylon.
4. Use more hemlock boughs...I didn't want to cut a whole ton of live stuff. Next time I will though. More boughs= More insulation.
5. Stretch the tarp out more--it was sagging a great deal.
6. LEAVE HOME EARLIER (before dark)...this time I went up around 5pm, and it's been getting darker faster now.
All told I'm happy with the setup. Thankfully I was close enough to walk home before 9:30pm.
PMZ