Found a couple of pairs of pants lying about in the college Flats' laundry room, nobody to claim them so I took em and made some stuff sacks out of em.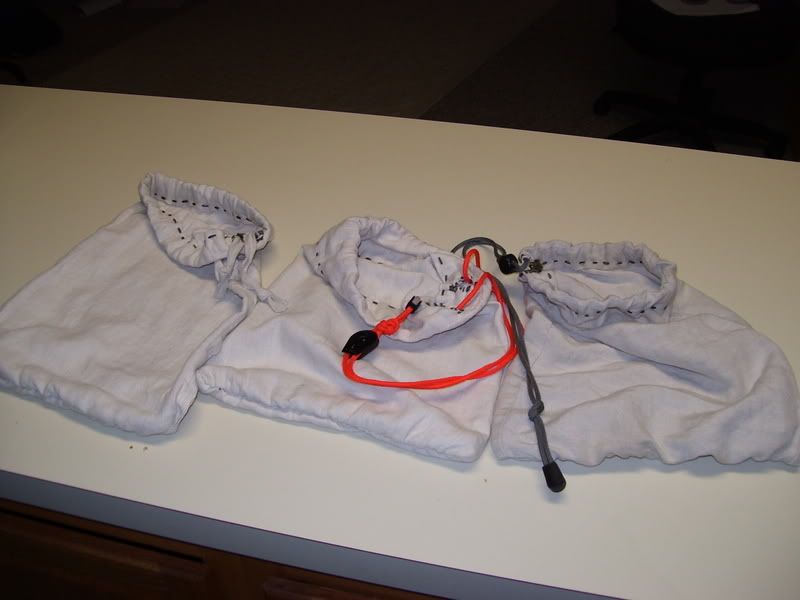 Materials:
Pants.
Waxed Cotton Thread, Army-issue.
Paracord.
1 Glow End
1 regular cord end
2 cordlocks
2 plastic coathangers (for the two on the left).
If I could do em over I'd do the one on the far left correctly, seems I forgot to turn it inside out before I began sewing so it looks goofy.
I used the cut-up coathangers to stiffen the bottoms of the two sacks on the left, seemed like a good idea, not so sure. I figured it'd be easier to put stuff in, and it would give it structure. I'll let you know how they work out.
Thanks for looking,
PMZ
ETA: I recently removed the coathanger pieces from both bags and made another, bigger one from the remaining pant leg. I'm quite happy with them:)